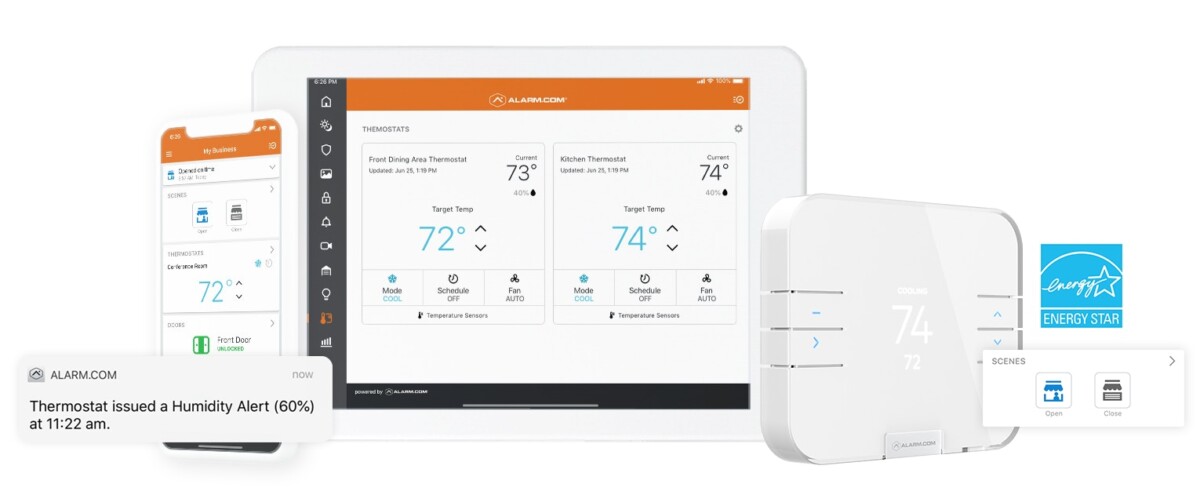 Smarter Business Temperature Monitoring
Alarm.com Smarter Business Temperature Monitoring (SBTM) provides affordable, 24×7 monitoring and real-time equipment alerts to support the temperature control needs of restaurants, grocery stores, pharmacies, and other business properties.
Fully integrated with the Alarm.com ecosystem, our advanced temperature monitoring solution saves business owners time and money, allowing them to quickly address problems before they create unsafe conditions or require costly repairs.
Want to avoid overpaying for energy on extremely hot or cold days?
Alarm.com can use real-time local weather data to adjust your temperature settings to save energy and money if outdoor temps spike.
Adjust lights and thermostats from home or while you're away, with complete control through your Alarm.com app or any computer.
Manage your lights and temperature settings with automated schedules. Create easy rules to have an added layer of smart automation based on system activity.
Have your thermostat automatically set back when the system is armed away, or pause if smoke or carbon monoxide is detected to limit the circulation of fumes.
Stay in control of your energy settings even when you're away. Get a notification if the thermostat setting is adjusted, or if the temperature in your property gets too high or too low.
You can also enable a local lock-out so that others can't adjust the thermostat.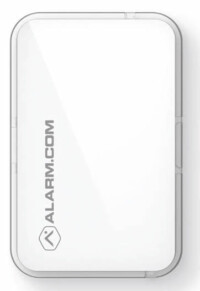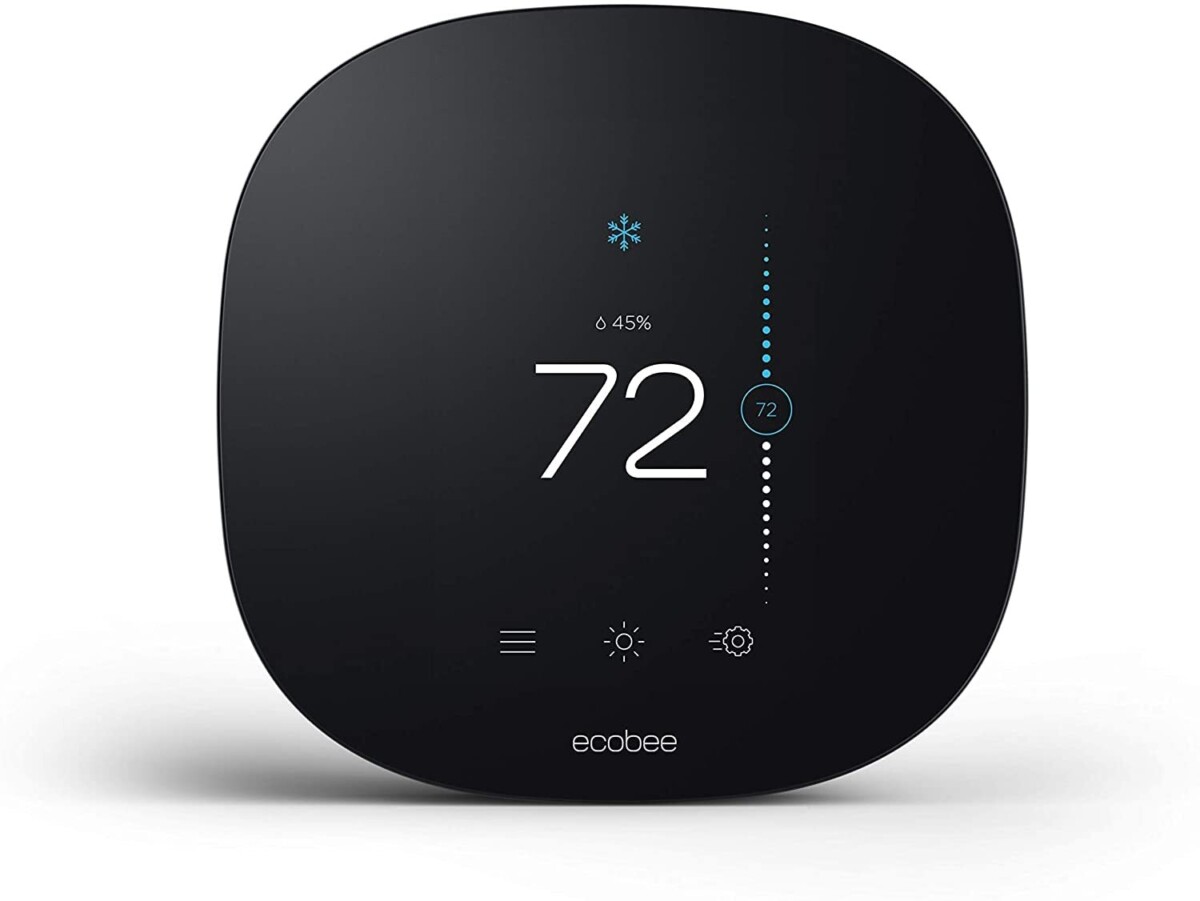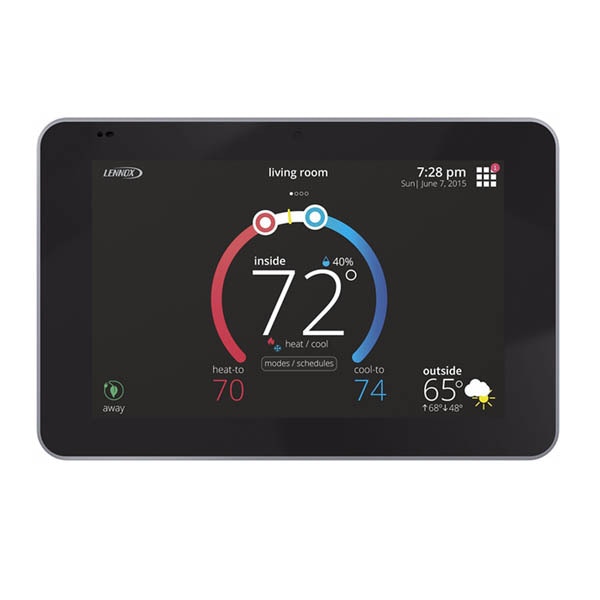 Smart switches – you can get smart lighting by making your regular bulbs smart — no new bulbs needed. And since each dimmer or switch can control multiple bulbs, you get a lot more control with a lot less investment.