The all-in-one solution for intrusion detection, access, video, and more.
Orbis Tech Services offers experienced smart home system installation and setup for Reno, NV home and business owners. Our essential systems communicate and work together, resulting in more insight and control with less onsite infrastructure to maintain. Our cloud-based technology and intuitive interfaces make managing your business or home easier and smarter.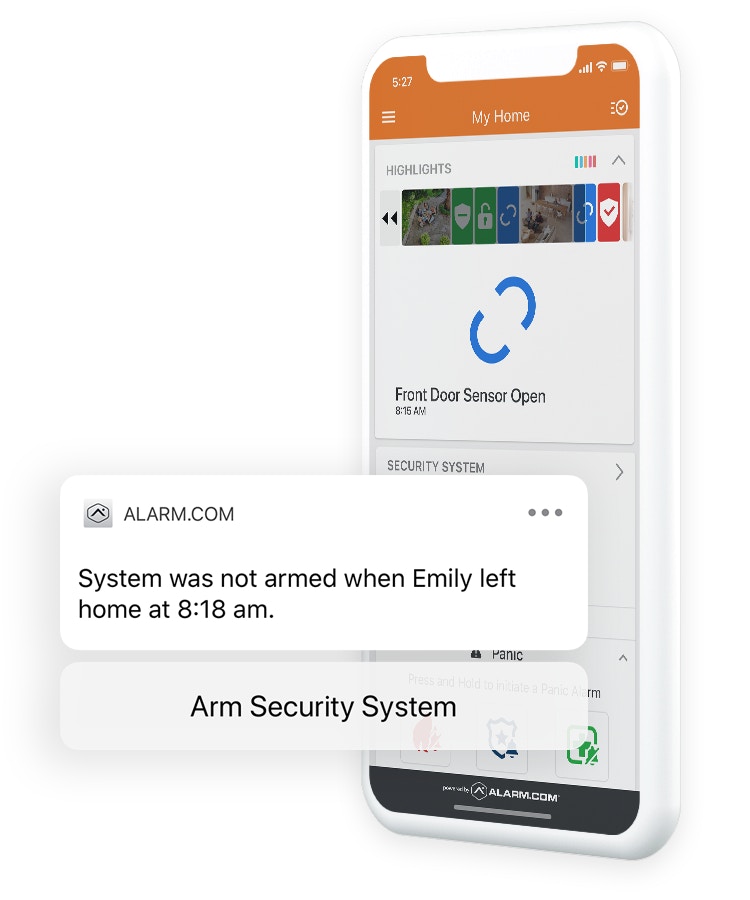 Professionally Monitored Security
Keep your property safe with 24/7 professional monitoring and emergency response. Orbis Tech Services systems are monitored by Alarm.com and Rapid Response licensed central monitoring stations across the country, so Northern Nevada home and business owners can count on help whenever you need it.
Alarm.com uses a tamper-resistant cellular connection, dedicated solely to your security system. This signaling technology is reliable, and works even if your phone line, cable, broadband and power are down.
Our technology learns your home's unique activity patterns and quickly alerts you of unusual events like the garage door being open late at night or a door getting opened at an odd time.
User code & emergency contact management
Create and delete user codes instantly and manage your monitoring station emergency contact list right from the Alarm.com mobile app or website.
If an alarm is triggered, you can receive a video alert and quickly verify whether it's an emergency or false alarm with one touch on the Alarm.com mobile app.
Crash & Smash Protection
A Security System for Your Security System™, this service keeps your system working, even if the security panel is damaged.
2-Way Voice
Talk to the emergency dispatcher directly through the panel.